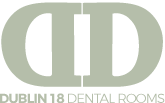 Formerly known as Cabinteely Dental Care
I have been attending Dublin 18 Dental Rooms for a few years now and the level of care and service I receive every time I visit is truly second to none. The staff are incredibly friendly and approachable and make visiting the dentist a thoroughly enjoyable experience. I was apprehensive about getting a crown treatment and it was something I'd been putting off for a while and had been affecting my everyday life and confidence. I can't thank Eddie enough, the procedure was done in one day and I am absolutely over the moon with the results. Thank you Eddie!
- Sam Agar -
Hands down the best dental service I've ever had. Thank you Eddie and Chelsey for literally saving my tooth today. The clinic is spotless, relaxing and welcoming. The full team were super helpful and friendly. Top of the range, modern dental equipment. I don't normally leave reviews, but I felt the need to today. Thank you.
- Declan Pierce -
This is the best dental clinic in Dublin. I have been attending for many years, the team here are professional and friendly. Eddie Goggins has literally saved my smile. I have had two dental implants over the last few years and each time, I have been thrilled with the result. Its such a relief to know you have a dentist you can trust!! It is the attention to detail, calmness and care, from the time you walk in until the time you leave that makes them different from other clinics. Plus the design of the surgery feels like your in a SPA!! Thanks Eddie, Chelsey, Shakira and the rest of the team for being so fab!!
- Paula Keating -
I was terrified at the thoughts of getting my wisdom teeth removed. Dr Eddie and his team made the experience almost spa like. From fluffy blankets, relaxing music, and a lovely nap, all made this a pain free experience. I couldn't have felt any safer in Dr Eddies hands. The after care exceeded my expectations and was made extra special by my favorite dental nurse Chelsey. Overall a 10/10 from me.
- Ann O'Connell -
Thanks you so much for last week and this week's appointments. I am super delighted with my teeth albeit they are temporary. I have everyone coming up to me here in the office looking at them as they knew I was shocked and upset when my bridge fell out.

I am looking forward to seeing the permanent ones and hope they are a good as these ones I have now.

Both my sons have now decided to take a trip to see Eddie in the near future they were so impressed.

Please advise Eddie I send my sincere thanks for doing a wonderful job so far.

Look forward to seeing you all next Friday for final fitting and then monthly starting more work on my teeth.
- Bernie -
I just wanted to say a huge thank you to you all for making my visits to the dentist actually enjoyable and pain free. I never dread going to the dentist because I know Eddie is both gentle and a perfectionist. I'm probably one of the few people that can say I love going to the dentist! Thank you for making my smile my favourite feature.
- Tori Keane -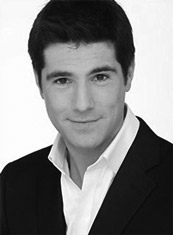 I, like most men out there did not enjoy going to the dentist - we are wimps! Since meeting Eddie and his team, visits to the dentist are very relaxing. They always take care of me, from the first phone call the team are accommodating and efficient. My life is fairly hectic and with their late evening or early morning appointments it makes things a little easier for me. Eddie's advice is always clear and easy to understand, the treatment is excellent and it works! Dare I suggest I even enjoy my visits!!
- Craig Doyle -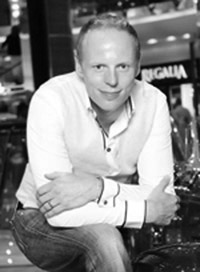 I always had a huge fear of going to the dentist. I used to get panic attacks even thinking about it. Eddie changed all that. He explains everything before any procedure and always makes you feel relaxed. I've had to have a lot of big work done over the last year, extractions and wisdom teeth taken out and I was 100% happy with all the work. Their aftercare is amazing as well and they're always at the other end of the phone if you have a question about your procedure. These guys are the best.
- Jeremy Dixon -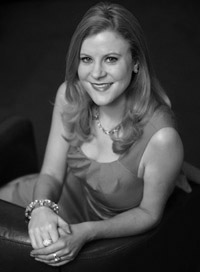 I'm not sure if I am one of Dr Eddie Goggins ' best' or 'worst' patients because I have never even had a filling in my life !!!!!!......but now I realise that that is down to Dr Goggins wonderful work as my Dentist. I have been a patient of the Cabinteely Dental Clinic for many years including when I followed Dr Goggins from his previous practice as I find him to be not only excellent at his work, but also a very friendly man with a genuine enthuasism for his Profession. All of the team at the Clinic make me feel most welcome when I visit and everyones standard of care there is extremely high. Keep up the good work ! Nuala x
- Nuala Carey -
I cannot say enough about the level of care I have received over the last year at Cabinteely Dental Care. Everything there is wonderful, from the friendly smile at reception from Deborah or Leonie right through to the dentist chair with Eddie, the team is just fantastic. I was considering braces for 10 years, since I was 15 and went to several consultations. I always had a fear of the dentist but as soon as I met Eddie and his team I knew I was in good hands. The appointment times were perfect as I work a strict 9-5 so the late night appointments suited me perfect. One year later, I never could have imagined my teeth looking so perfect and white. I never had white teeth and they are sparkling due to the whitening process I received after getting my braces removed. I'm so proud of my teeth and it's all thanks to Eddie. I'm glad I've found a good, friendly dentist & I no longer have a fear of the dentist. Thanks Eddie & team
- Sarah Fennessy -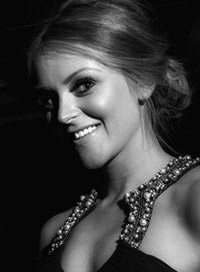 I have always been so cautious with my teeth and with choosing a dentists but I am so delighted to have found Dr Goggins and his team . I recently had my teeth whitened and my results are amazing.
Now I am more than happy to tell people where I go for dental treatment & about my experience with Cabinteely Dental Care.
I am looking forward to further visits the clinic as my teeth need further attention. I'm even more excited for my Face of Ireland event taking place next week to show off my pearly whites.
I feel comfortable, confident and in safe hands with Dr Goggins and his team.
- Lorraine Coyle -
I thought I was beyond the age of braces...isn't that just for kids and don't they have to endure years of pain and a mouthful of metal? Eddie opened my eyes (and later mouth!) to the brilliance of Six Month Smiles! 7 Months on, I have straight teeth and the smile I always wanted. I have to admit I looked forward to my frequent visits, excited to hear Eddie's update on my progress and it was always fun to chat to Deb & his patient-focused team, especially when they told me they regularly listen to my radio show! The process was practically painless and well worth it. If you're unhappy with your smile don't frown any longer. Call Cabinteely Dental for the six month solution!
- Dave Harrington -
Wow! Wow! Wow! Is all I can say…….Dr Goggins thank you so much for helping to make my wedding day the best day of my life.
I had 6 month smiles and whitening with Dr Eddie Goggins. I had been recommended by a friend as up to now I was so disappointed because none of my previous dentists ever listened to my concerns over my teeth. Eddie listened and even better understood what I wanted to achieve. My treatment took 6 months and I had whitening afterwards. Eddie is amazing and a true perfectionist at his work. He explained all the treatment step by step and I felt in full control and placed my full confidence in him.
Everyone on my wedding day commented on my teeth and I have referred them all to you Eddie. It is an incredible job and I simply cannot thank you enough ever!
- Sinead Kavanagh -
Almost after 72 years my teeth were all worn and in an extremely poor condition. My upper front teeth were all broken and stained which was embarrassing for me and I could never smile. Dr Eddie performed an amazing reconstruction of my teeth. For the very first time I can enjoy my food and chew properly. I am not embarrassed to smile for photos any longer. Eddie is simply an expert at his work. I feel privileged to have been treated by him and his excellent team of assistants. The ambience of Cabinteely Dental Care is wonderfully calm and assuring at all times, oh and the coffee is brilliant to!
- Tony McCaughey -
Just had facial fillers today and all I can say is amazing, there was no pain what so ever, the team at Cabinteely Dental Care were so professional I will definitely be going back for more. I would recommend them to everyone. I look at least 10 years younger, all my friends are gobsmacked and are making appointments. If you are thinking of having it done don't go anywhere else, these guys are the best...... Thank you so much.
- Karen Young -
I can not recommend Cabinteely Dental Care highly enough with regards to my recent Anti wrinkle injections treatment. I was very apprehensive that the change in my appearance would be too dramatic and fake looking. I can honestly say that I have woken every morning since the procedure delighted with myself. I look rested and younger. The procedure was pain free with no bruising or evidence of a procedure. I had coffee with a friend 2 hours after, and had no concerns about being 'found out'! Many Thanks to the team at Cabinteely Dental Care.
- Jayne Fields -
Considering that I had such a phobia of dentists going back to my child hood and have been known to be put out of the chair, it comes as a surprise to even myself to say how fantastic Cabinteely Dental care is. From the moment you walk through the door, Deborah and her team put you straight at ease. So when I am flicking through the up to date glossy magazines and watching Oprah on TV in the waiting room I forget that it's the dentist I am actually waiting for!! Eddie is just a star, he is so gentle, has helped me go back to basics with cleaning, and gives me the science chat in the language I can understand. He has an ability to put me at ease and the joke in my house is Eddie is now called ….Cool Eddie!
- Lorraine Smyth -
Thank you very much to Eddie, Deborah and all the staff at Cabinteely Dental Care for being so good to me and for taking the time and dedication to help me with my training. I have learned a lot and you made my stay in Ireland so pleasant. I'm delighted to have worked with you. The best team I will ever have. Missing you guys. Thanks and regards from Spain.
- David Hernandez, Intern at Cabinteely Dental Care -
Eddie, thanks for the great job you did on my root canal, delighted with it. I've posted up on our staff message board in work your details. Oh and be sure to offer people the DVD goggles, it's a brilliant device.
- Pat O'Brien -
I just wanted to send you a quick email to say thank you to Dr Paul for his genuine care and gentleness towards a very nervous patient. A friend recommended Cabinteely Dental care to me but it took me a long time to pluck up the courage to make an appointment.
Everyone was lovely to me when I arrived already armed with the knowledge of how nervous I was. When I was brought into Dr Paul he took the time to talk to me before I even had to sit in the 'hot seat'.
I will NEVER be nervous again and I can say that hand on heart. Everything was explained to me and Dr Paul took such good and gentle care of me. I'm back again in 2 weeks and I am looking forward to my pampering again.
Shane Collins
I recently moved to Foxrock and I was looking for a dentist. A friend had recommended Dr Goggins in Cabinteely Dental Care. As Dr Goggins books were full, I made an appointment to see Dr Paul who I was informed was equally as lovely. I have to say I have never been in a dental practice like this in my life. The staff, facilities, coffee, chats are just fantastic. Dr Paul was professional, friendly and funny.
I have just booked myself in for the brilliant tooth whitening offer. Thanks again to Dr Paul and all the team.
- Jackie Ryan -
I wanted to drop you a line to say a big thanks to Eddie and his team for all the care and attention they gave me when replacing my front tooth with a root canal and crown. Eddie spent hours perfecting the final one and I have to say months on, it is still perfect! I couldn't be happier and I definitely smile a lot more. You could never tell it is not an original tooth and I feel confident eating certain foods like apples for the first time in years!
Many thanks again and I will certainly recommend you to friends.
Thanks,
- Bronwyn Clinton -