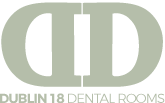 Formerly known as Cabinteely Dental Care
Do you have missing teeth? Wouldn't you love to be able to turn back the clock and have your missing teeth back? To be able to chew and speak with the confidence you had before? To restore a full beautiful smile? To feel years younger?
Dental Implants have changed the face of dentistry over the last 30 years. Dental implants are basically a replacement for the roots of a teeth. They can then be used to anchor crowns, bridgework or dentures. They are made of titanium, which is biocompatible, lightweight and strong. Titanium has been used for decades in orthopaedic joint replacements. Titanium has a unique property of fusing with bone. It's called osseointegration. This is the amazing biology behind dental implant success. Worldwide studies confirm that success rates after 15 years is still better than 95%.
Denture Stabilisation
Loose dentures can be stabilised with 2 to 4 implants with click on connectors. Your denture will be secure. You will be able to chew foods that have been impossible for years! Your speech will improve. Your confidence will improve.
After placement, a period of integration is normally required, during which you will have temporary teeth. This setting period is usually about a couple of months in duration but can vary from patient to patient.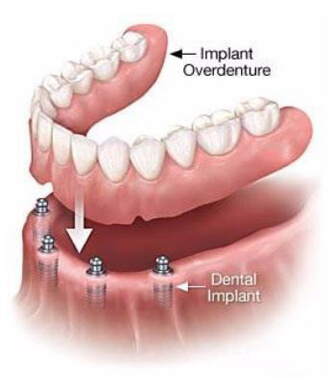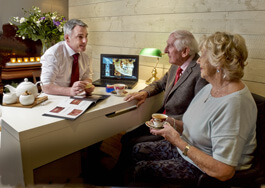 Sometimes, your new teeth can be attached straight away. We can even replace a full set of teeth in one day! Arrive in in the morning with some hopeless teeth or an old denture that you would love to see the last of and later that same day, you can go home with a full set of fixed teeth. It's an amazing procedure known as All-on-4........where just four dental implants roots are placed at precise positions and an implant-retained bridge is attached with small screws to the implant roots. By locking and splinting the 4 implants with the bridge connector, the integration can occur while you immediately use your new teeth. This amazing procedure will give you a whole jaw full of new teeth in just one appointment!
Whichever option that you feel is best for you, please feel free to call us with any questions. Or you can arrange a free consultation with our treatment coordinator.
If you wish to take it further then we can schedule a diagnosis and planning appointment. In some cases we may take a CT scan and this can be used to design and fabricate a surgical positioning guide to ensure that your implants are perfectly positioned to support your new tooth or teeth, and are fully able to withstand the forces generated by biting and chewing.
At Dublin 18 Dental Rooms, we understand and empathise with the needs of people who are afraid of the dentist. Many nervous patients are so anxious or even phobic about routine dental treatments that they feel the idea of having an implant is too daunting. However, replacing a single missing tooth can be surprisingly straightforward. And more extensive cases can be done under conscious sedation. It's often easier than having the original tooth out!
We use three of the world's top implant brands –Nobel Biocare, Straumann and Southern Implants. At our Dublin practice, and will find the best system to suit your needs. Implants can be placed under local anaesthetic or conscious (oral) sedation.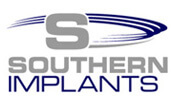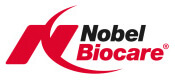 Dublin 18 Dental Rooms, a dental implant practice in Dublin, is ready to serve your needs. You can count on us to perform the procedure reliably.
No more hiding behind the microphone!

I wanted to drop you a line to say a big thanks to Eddie and his team for all the care and attention they gave me when replacing my front implant. Eddie spent hours perfecting the final one and I have to say months on, it is still perfect! I couldn't be happier and I definitely smile a lot more. You could never tell it is not an original tooth and I feel confident eating certain foods like apples for the first time in years!' And it was all surprisingly easy! Many thanks again and I will certainly recommend you to friends.
-Carolyn-
Dental Implants
THIS SOUNDS IDEAL FOR ME. WHAT DO I DO?
Ring us now and we can answer any of your questions. If you prefer, why not book in for a free consultation with our treatment coordination team. You will be able to find out more information about implants and any other additional services that you may be interested in.