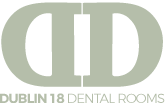 Formerly known as Cabinteely Dental Care
Thousands of people trust us with their teeth. Here's why.
Hello, my name is Eddie Goggins and I am the founder and clinical director of Dublin 18 Dental Rooms. (Formerly known as Cabinteely Dental Care)
I love dentistry and I am a perfectionist by nature and I strive to be the best at everything that I do. My vision has always been to create the best dental practice in Ireland but not just a place of clinical excellence, but a place which has a happy friendly culture. I love where I work because I have gathered a group of like-minded individuals that share my vision. We all believe in providing the best dental care possible while ensuring it is an enjoyable experience for our patients. Our practice started 17 years ago and every year it has improved and grown. Constant reinvestment in acquiring the latest technology and constant CPD training means that we can offer you the highest standards in modern dentistry.
We are located in the picturesque village of Cabinteely, South Dublin. We pride ourselves in offering a 5 star service. We aim to be better than the rest! You will have a unique and relaxing experience during your dental visit in comfortable 1st class surroundings. You will feel well looked after by our support staff and attention to the small details is never forgotten.
We welcome new patients of all ages for preventative, general, and cosmetic dentistry, as well as for restorative procedures including dental implants.