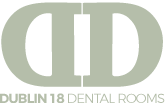 Formerly known as Cabinteely Dental Care
Treatment Journey
We welcome new patients of all ages at Dublin 18 Dental Rooms. Whether your needs are general restorative, cosmetic or preventative dentistry, we can offer you top quality care and a first class patient journey. You can arrange your first appointment by telephoning a member of our friendly reception team, or by completing our online enquiry form.
When you arrive for your first appointment you can be met by one of our friendly care nurses who can show you to our comfortable client waiting room and she can ask you to complete your medical questionnaire. She can assist you with any questions that you may have about your treatment needs, concerns or insurance paperwork and you can enjoy a relaxing cup of tea or coffee.
You can then be introduced to your dentist who can discuss your existing dental problems or concerns. You can talk about any relevant previous dental experiences and the future results or outcomes that you would like to achieve. Next, a thorough 13-point dental health check is carried out. This comprehensive assessment can involve systematically checking the health of your teeth, gums, and surrounding structures; checking the condition of any existing restorations (fillings, crowns, prosthetics); we can screen for tongue, throat and mouth cancer; assess the TMJ joint and muscle function; look at your bite for balance; assess salivary gland function; and we can score any gum inflammation and plaque levels. Relevant findings can be photographed and recorded.
X-rays can be taken as necessary as these images allow us to check for decay that is not visible to the naked eye. Additionally, we can assess the supporting bone and periodontal gum foundation of your teeth. We can check the condition of your jaw joint and bone; we can see the location of any unerupted teeth including wisdom teeth. We can investigate if there is any underlying silent pathology as early intervention is always best.
If we find any problems, then we can explain the issues to ensure that you have a thorough understanding. It is often the case that there is more than one way to treat a problem. We can present your options and the time and costs involved. The pros and cons of each solution can be explained to you. We have a highly motivated group of skilled dental professionals at our clinic, and we offer a team approach to your treatment needs. We have team members focused in orthodontics, endodontics, dentures, dental implants, bridge work, child dental care and many other treatments – so we can find the solution that best suits your needs.
Only when you are entirely happy with treatment choices can a treatment plan be agreed upon. Your care nurse can then take you out to the reception area to arrange any future appointments and she can become your point of contact for future visits. She can also give you follow-up calls after treatments to offer advice or answer any questions.
Why not contact us and start the journey to your healthier smile.