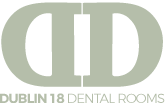 Formerly known as Cabinteely Dental Care
---
Please email us at info@d18dentalrooms.ie or use the online form below.
Fields in bold are required.
Cancellation policy
At Dublin 18 Dental Rooms we require 48 hours notice within a 5 day working week to cancel an existing scheduled appointment. Our diaries are booked over 1 month in advance and it is necessary to provide 48 hours notice in order for us to accommodate our other clients and pending emergencies. A cancellation fee will automatically be applied to your record by our system if these terms and conditions are not met.
We do understand that circumstances out of your control may arise due to illness- please speak to our management team directly.
We have a limited number of car parking spaces available on a first come first served basis- call our reception team to enquire before your arrival.