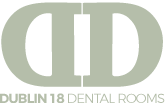 Formerly known as Cabinteely Dental Care
Fees correct as of June 2020.
Treatments
Cost
Dental Examinations
13 Point Dental Health Check Adult
€60
13 Point Health Check including large x-ray
€95
13 Point health check PRSI
free per year
Children's Dental Health Check
€60
Dental X-Rays
Full mouth OPG x-ray
€45
Small x-rays
€25
Each subsequent small x-ray
€15
Private Consultations
Cosmetic smile makeover consultation
€120
Orthodontic consultation inc models and x-ray's
€120
Extended periodontal consultation and charting
€80
Facial cosmetic consultation
€50
(Offered off overall txt price if you proceed)
White Fillings
Composite white fillings From
€148
Composite onlays From
€120
Composite veneers From
€185
Fissure sealants
€45
Fissure sealant per quadrant
€70
Teeth Cleaning and Oral Hygiene
Hygienist Cleaning 30 min
€88
Hygienist Cleaning 45 min
€125
Hygienist Cleaning 60 min
€155
Student cleaning (under 16)/Children
€60
Hygienist visit may be subsidised by prsi once per year if eligible
Extractions
Orthodontic extractions
€128
Routine Extractions
€148
Surgical extractions
€175 to €350
Wisdom teeth extractions from
€128
Multiple orthodontic extractions
€95
Root Canal Treatments
Root canal treatment from
€790
Root canal treatments anterior teeth From
€500
Root canal treatments premolar teeth From
€690
Root canal treatments molar teeth
€800 to €950
Crowns/Bridges/Veneers
Cerec Crown
€890
Post and core
€100
3 Unit bridges From
€1980
Veneers From
€600
Dentures
Partial acrylic dentures From
€385
Full acrylic dentures From
€795
Full Full dentures
€1500
Addition to denture From
€120
Repair to denture From
€140
Teeth Whitening
Bespoke home tooth whitening system
€195
Bespoke Teeth whitening plus cleaning
€250
Nightguards
Full soft Night guards
€195
Hard soft Night guard
€170
Niti Night guard (hard) from
€220
Sportsguards multiple colours
€80
Orthodontics
Inmanaligner
€1700
Invisible aligners express Single Jaw
€2950
Invisible aligners express both jaws
€3500
Invisible aligners complex Single Jaw
€3995
Invisible aligners complex both jaws
€4595
Six month smiles adult braces From
€2500
Complex orthodontic cases
€3995
Fixed Children's braces From
€3000
Fixed bonded retainers
€195 per arch
Invisalign Treatment
Invisalign Full
€5,000
Invisalign Lite
€3,500
Invisalign Go
€2,500
Prices based on number of aligners required by Invisalign to perform treatment required.
Dental Implants
Dental implant plus restoration From
€1900
All on 4's bridge plus implants Price on consultation
Facial Aesthetics
Botox one area
€250
Botox two areas
€300
Botox three areas
€350
Juvederm Filler first syringe
€500
Juvederm Filler second syringe
€350 (on same day txt)
€50 off Botox treatment if you refer a friend
Tax Relief
20% tax relief is available on the cost of crowns, veneers, bridges, implants, root canal treatments, orthodontic treatments, periodontal root plaining, surgical extractions and orthodontic extractions. Once your treatment is completed and paid for in full our administration team will post this completed form to you. It is submitted at the start of each new tax year either on line via PAYE anytime or by post. Form is also available for print by clicking this link. https://www.revenue.ie/en/tax/it/leaflets/it6.html#section3
PRSI- Free Dental Examinations
Eligible PPS patients are entitled to one free 13 point dental health check per year covered by their PPS. Our administration team will request your signature on a form confirming you have completed your dental examination. A fee will apply for clinical x-rays or any further treatment.