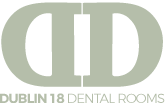 Formerly known as Cabinteely Dental Care
Welcome to Dublin 18 Dental Rooms
Formerly Cabinteely Dental Care
Dentist in Dublin
When you visit Dublin 18 Dental Rooms, you will quickly see that our dentists are experts at providing dental treatments. We aim to give our patients the best experience possible, at all times. This helps us achieve a positive dental clinic experience for all patients.
Our clinic is located in the picturesque village of Cabinteely in South Dublin. Our highly skilled clinicians take pride in providing you with top-quality care using cutting edge technologies in a relaxed and tranquil environment. At Dublin 18 Dental Rooms, for the past seventeen years, we remain very proud of our highly qualified team who relentlessly pursue continuing education and training in order to stay at the forefront of their profession. We provide a wide range of dental treatments and services including all forms of restorative and Cosmetic dentistry such as tooth whitening for a brighter smile, dental implants and modern orthodontic techniques which include Invisible aligners, Inman aligner, 6 month smiles and Invisalign in Dublin. Dental Implants, Dublin provide comfort and offer a suitable service for those who require them. As a multiskilled dentist in Dublin we are also highly experienced in providing facial aesthetic treatments such as dermal fillers and Botox in Dublin, they have proved very popular with our patients.
Fear of the dentist is quite common amongst patients so here at Dublin 18 Dental Rooms we take that into consideration. Nervous patients can rest assured, we have gained a welcome reputation at our dental clinic, for helping a large number of people with dental anxiety through our caring and reassuring team. Sedation can be offered for those with extreme phobias. Keep this in mind when looking for a dentist in Dublin. Our staff are experts in offering great attention to detail with regard to dentistry.
So, if you have a chipped tooth or perhaps you need root canal treatments or a crown and you need to see a dentist, then our dental clinic can devise a treatment plan custom to your individual needs with a transparent cost guide.
We offer bespoke solutions at our dental clinic. Dublin 18 Dental Rooms has established a reputation of excellence and has developed a prestigious practice boasting a large following of delighted patients, serving as a dentist in Dublin for many years.
If you need to see an emergency dentist in Dublin for urgent dental care please call us on 01 2354631 for emergency appointments.
At Dublin 18 Dental Rooms we believe in teamwork. We are sure everyone would agree that a healthy smile can boost our confidence! We are a group of highly trained and motivated clinicians and we will work together to help you achieve your healthy and beautiful smile. So if you are unhappy with your teeth, or need a little more dental treatment to get that perfect smile, then we can assist you! We have the right dental professional to suit each of your different treatment needs. Modern dentistry often involves treatment with several members of the practice team but we all share the same ethos and we will ensure that the treatment you receive produces exactly the results you want. We take our time to ensure all of our treatments are executed in a professional manner.
We look forward to hearing from you. For more information on the services we offer, please feel free to look around our website or get in touch to book a consultation!
If you need to visit a dentist in Dublin, then why not make an appointment at a time that suits you? When you book an appointment, our friendly staff at reception will assist you. They are a part of our expert staff team, ready to help you to the best of their ability.
Book now!
Read more
Meet Our Friendly Team
Practice Gallery