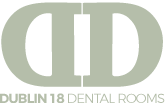 Formerly known as Cabinteely Dental Care
At Dublin 18 Dental Rooms we put our patients at the heart of everything we do. A world away from an anonymous corporate dental practice, we offer a service that is personal and patient-centric. We won't cut corners, ever, and provide the highest standards of professional care at all appointments, whether you've come to see us for a routine check-up, a full-mouth restoration using dental implants, or anything in between.
We are proud to deliver the highest quality work, and offer a five-year guarantee on our crowns, veneers, bridges and other restorative work, as well as a one-year guarantee on all fillings (so long as you attend regular check-ups with your dentist and appointments with your hygienist).
At our Dublin dental practice we embrace the latest technology and have a high-tech CEREC machine, which enables us to create restorations (crowns, veneers, etc) while you wait, meaning not only do you have to take less time out of your schedule to visit the dentist, but also you will have your beautiful new smile straight away. We also use intraoral cameras, digital x-rays and the latest computerised software. Appointment reminders can be sent by email or text message, ensuring you will never have an appointment slip your mind again.
Our philosophy is simple: the heart of a dental practice is the people. Every member of our team is committed to providing the highest quality of care and comfort in a relaxed and tranquil environment. We aim to build a personal relationship of trust and care with all of our clients; relationships that will last a lifetime.
We offer treatment under sedation for nervous and phobic patients, to ensure fear of the dentist does not prevent you from getting the treatment you need. Principal dentist Eddie Goggins is experienced in working with children and with patients with special needs, and the whole team here at Dublin 18 Dental Rooms share his caring approach and commitment to continuous professional development.