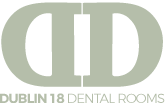 Formerly known as Cabinteely Dental Care
When you visit us at Dublin 18 Dental Rooms we provide you with a full 13 point dental health check. This is a thorough dental examination of the teeth, jaws, joints and all of the soft tissue from the tongue to the gums to the cheeks. We will carry out an extensive check for possible warning signs of developing dental health issue along with checking for any changes in the mouth.
We also check for potential signs of oral cancer by carrying out full oral cancer screening.Studies show that mouth cancer is on the increase and that early detection improves greatly the chances of recovery. We recommend you come in at least once a year for oral cancer screening which in our practice forms part of your 16 point dental health check. If you have any sores, lumps or long term ulcers in your mouth no matter how small they seem it is very important to make an appointment to have them checked.
We recommend 6 monthly check -ups for adults and children combined in between with dental hygienist visits to maintain healthy teeth and gums and promote overall excellent health.
Healthy gums are the foundations to our teeth. If your gums are unhealthy you can loose teeth without any decay whatsoever. Looking after your gums is just as important as looking after your teeth and without routine check ups and cleanings gum disease can occur.
Some patients also experience sensitive teeth a common complaint during a routine check-upappointment. Sensitive teeth can be a burden for many people. There are several possible causes from dental erosion to cracked teeth. For effective treatment of tooth sensitivity we can create an individualised treatment plan to help you with sensitivity issues. Bad breath is also a common problem reported at check up visits.
Bad breath can be improved by following a daily oral hygiene regime and cutting down on sugary foods and drinks. If you are aware that you are suffering from bad breath we can assist you and offer advice on prevention.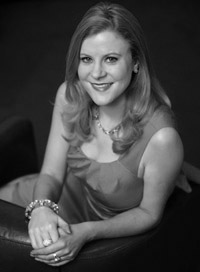 I'm not sure if I am one of Dr Eddie Goggins ' best' or 'worst' patients because I have never even had a filling in my life !!!!!!......but now I realise that that is down to Dr Goggins wonderful work as my Dentist. I have been a patient of the Cabinteely Dental Clinic for many years including when I followed Dr Goggins from his previous practice as I find him to be not only excellent at his work, but also a very friendly man with a genuine enthusiasm for his Profession. All of the team at the Clinic make me feel most welcome when I visit and everyone's standard of care there is extremely high. Keep up the good work !
- Nuala Carey -