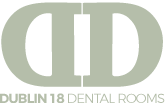 Formerly known as Cabinteely Dental Care
BOOK YOUR BOTOX CONSULTATION TODAY
BOOK YOUR BOTOX CONSULTATION TODAY
FACE at Dublin 18 Dental Rooms
Botox Treatments:
If you want to reduce lines on your face and you have been considering treatment for quite some time there are non-surgical procedures available to restore your youthful appearance. Facial rejuvenation treatments can soften wrinkles and smooth out the skin allowing you to look years younger. We are highly experienced providers of Botox in Dublin.
At Dublin 18 Dental Rooms we offer Botox injections in the complete privacy of our dental rooms. The benefits of having your treatment carried out with us over other practitioners is that our dentist in Dublin has thorough knowledge and understanding of the facial anatomy and can perform this in a precious and safe manner. Our practice uses Botulinum Toxin Type A for this treatment.
Treatment takes approximately half an hour, offering our patients the added benefit of local anaesthetic gel making the whole procedure completely painless. We offer a first class discreet customer service with your very own treatment coordinator taking you through your treatments step by step from your first call to completion of treatment to your next booking.
Dr Eddie has over 21 years' experience in private practice and he is highly qualified and skilled in in all aspects of facial aesthetics. He travels to all the latest conferences and courses on facial aesthetics and stays very much on top of an evolving industry with all the latest techniques and products.
What is Botox?
Botox is a purified form of toxin botulinum type A: although it is derived from a toxin it is used in extremely small quantities and is FDA approved worldwide. Botox helps to visibly reduce the signs of ageing and wrinkles by interrupting the transmission of nerve signals to the muscle in the treated area. This prevents muscle contraction contributing to an overall more youthful and fresh appearance. Botox is a very popular solution to lines around the eye areas- crow's feet, forehead and the area between the nose and eyebrows- the glabella. Botox can also be use on the lower part of the face and for underarm perspiration issue.
How could Botox Benefit my ageing face?
Botox in Dublin is a non surgical FDA approved treatment which is used to reduce the visibility of fine lines or wrinkles. As we grow older, the skin loses its elasticity and wrinkles start to appear which makes you look older. Botox injections are a quick and painless treatment to help revive your complexion and smooth your skin The results are temporary usually lasting 3 to 4 months following treatment. However over time with continuous treatments you may have longer lasting results as the skin rejuvenates due to less facial movement in specific areas.
How do I book my appointment?
You can contact our treatment coordinator for our Face clinic by calling 01 2354631. Early morning late evening and lunch time appointments available. Appointments are booked two weeks in advance.