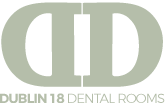 Formerly known as Cabinteely Dental Care
These devices are used to correct crooked teeth under the supervision of an Orthodontist. They are individually fixed to the teeth with a special glue and therefore cannot be removed by the patient. This type of brace is used when the teeth are very crooked and offers the best results.
During fixed brace treatment it is very important that every effort is made to avoid damaging the brace, teeth or gums. This will ensure that orthodontic treatment gives the most pleasing results in the shortest time possible.
'It is not uncommon for braces to cause some discomfort for a few days after its initial placement and for a similar period after adjustments made during later appointments. If, however, any part of the brace becomes loose or causes significant discomfort the orthodontist should be contacted at the earliest opportunity.
Those fitted with braces should continue to eat normal meals, but to prevent damage to the teeth and brace certain foods should be avoided:
Sticky foods – toffees, chewing gum, etc
Hard foods – boiled sweets, nuts, etc. Crunchy foods such as apples and carrots should be cut into small pieces
Fizzy drinks and concentrated fruit juices
Sweet snacks and drinks, especially between meals
Also, habits such as biting nails and chewing pen tops should be stopped.
It is important that regular check-up appointments with the dentist should take place throughout the treatment.
Having a fixed brace will make cleaning teeth and gums more difficult. However, with a little practice it will soon become second nature. After each meal, it should be ensured that the brace, teeth and gums are thoroughly cleaned in order to avoid gum disease and tooth decay.
In addition to cleaning both above and below the fixed brace and along the gum margin with a normal toothbrush, the brace should be cleaned using a special inter-dental brush. After cleaning, inspect the teeth in the mirror to ensure that all food particles have been removed.
The following aids can also be used to ensure that the teeth and gums remain in the best possible health:
After cleaning the teeth, use disclosing tablets to show up any areas of the mouth that have been missed
A daily fluoride mouth-rinse can be used
A special type of dental floss is available for cleaning between the teeth.
If close contact sports are played, inform the orthodontist and he or she can arrange to fit a mouthguard
It is worth remembering that any damage to the braces not only increases the likelihood of experiencing discomfort but will also slow down the treatment progress.
For dental braces in Dublin, come to Dublin 18 Dental Rooms.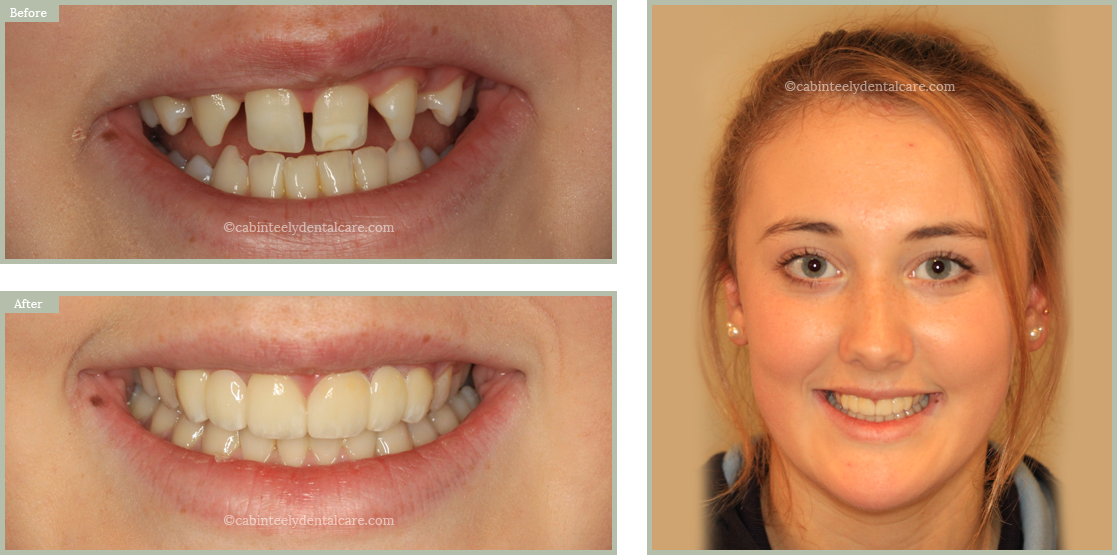 Case 1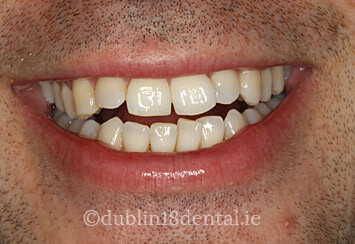 Before
After
Case 2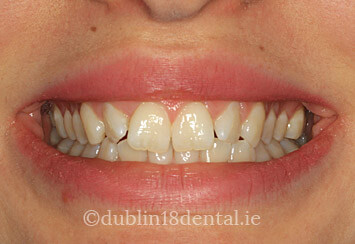 Before
After
Case 3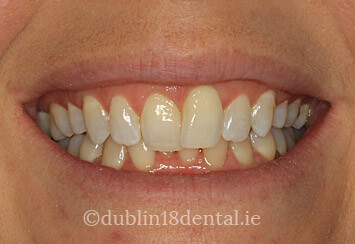 Before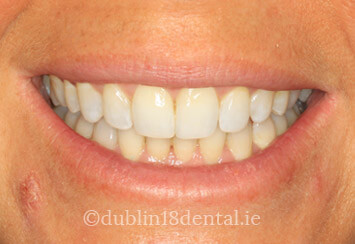 After
Case 4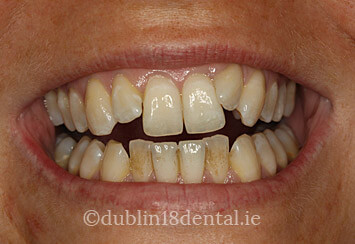 Before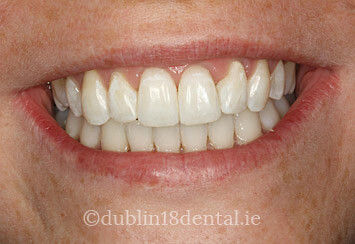 After
Case 5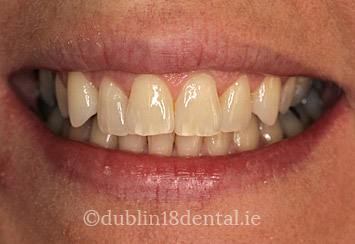 Before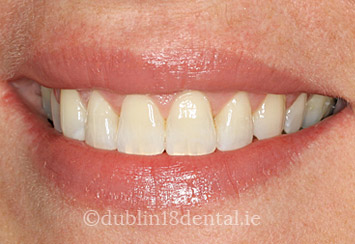 After
Case 6
Before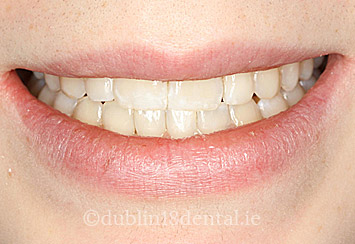 After
Case 7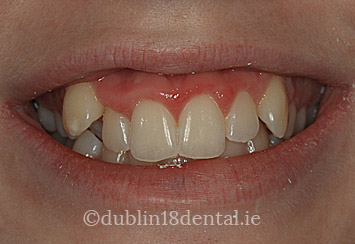 Before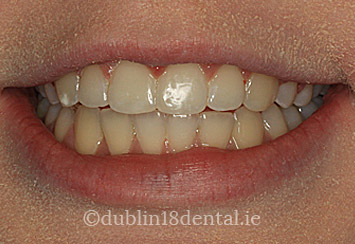 After
Case 8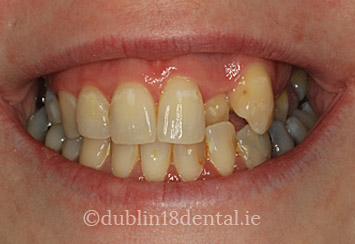 Before
After
Case 9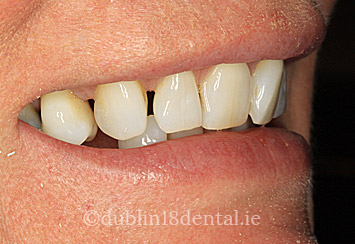 Before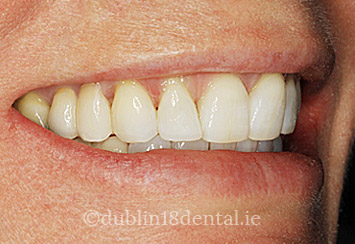 After
Case 10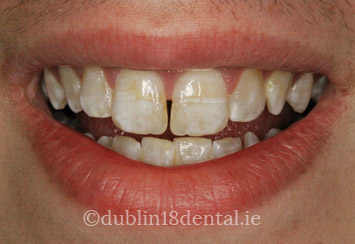 Before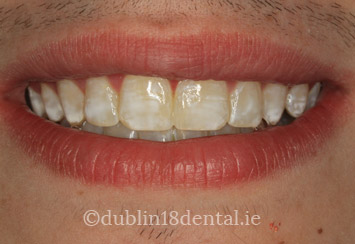 After