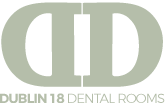 Formerly known as Cabinteely Dental Care
Extractions are sometimes a necessary course of treatment if all other possible routes to save the tooth have been examined and explained to our patients.
The list of reasons behind why you may need an extraction can be extensive from gum disease to an abscess to tooth decay to a fractured or cracked tooth.
Orthodontic extractions- sometimes necessary before commencing orthodontic treatment in order to provide sufficient space for teeth to move into the correct position while wearing braces.
Surgical extractions- Sometimes difficult extractions as a result of decayed or cracked teeth can result in the need for a surgical extraction. The tooth/roots are divided under local anaesthetic. Once all the tooth has been removed the area is then sutured for healing to occur.
Upper wisdom teeth extractions- Sometimes upper or lower wisdom teeth can be a source for bacteria and continuous infection in the mouth.It is hard to reach back to the wisdom teeth to maintain cleaning and they may become decayed or infected. Upper wisdom teeth removal is a straightforward procedure under local anaesthetic. Lower wisdom teeth removal can be more difficult and sometimes they are impacted. We would refer our patients to an oral surgeon to have this procedure carried out.