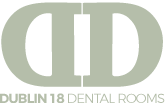 Formerly known as Cabinteely Dental Care
BOOK YOUR INVISALIGN CONSULTATION TODAY
BOOK YOUR INVISALIGN CONSULTATION TODAY

Invisalign
At Dublin 18 Dental Rooms are experienced providers of Invisalign in Dublin, clear braces also commonly called clear aligners. This system has delivered many happy smiles to our patients who wanted excellent results without the inconvenience or hassle of wearing fixed braces.
Invisalign in Dublin is a highly discreet and removable brace system which uses a series of clear plastic aligners to gently ease your new smile into position. The aligners are light and removable and the main advantage is they are made from transparent plastic making them virtually invisible.
It works by using a series of aligners which are slightly different at each next stage to move the teeth into position. The shape of the aligners and the forces generated cause the teeth to move into the correct position over time. Each aligner is worn for 23 hour per day only removed when eating or drinking and then replaced with the next aligner in the series. This process continues every 2 to 3 weeks until treatment is fully completed and the teeth have moved into the desired position.
They are removable however it's critical that you adhere to wearing them for 23 hours per day. Its success depends on your commitment.
If you have always wanted a straight smile but you have been putting it off because you associate braces with metal train tracks this could be the option for you.
Our dentist in Dublin will carry out a full comprehensive dental examination where we will take an OPG and ceph x-ray. We will also take impressions along with a digital scan of your mouth and teeth. It is a suitable treatment for patients with mild to moderate orthodontic needs. This treatment can be used to correct problems with the bite, moderate crowding, spaces between teeth and it is an ideal option for patients seeking a discreet solution.
Case 1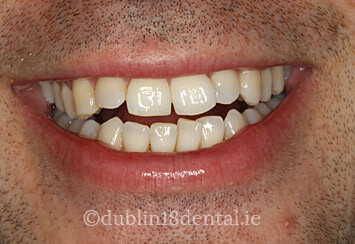 Before
After
Case 2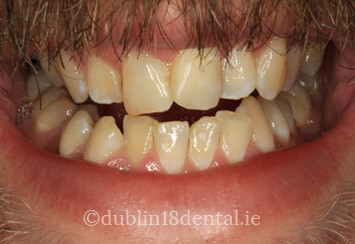 Before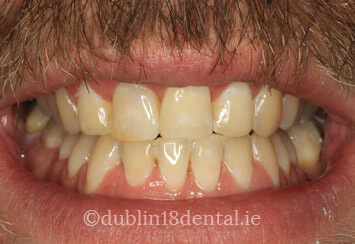 After
Case 3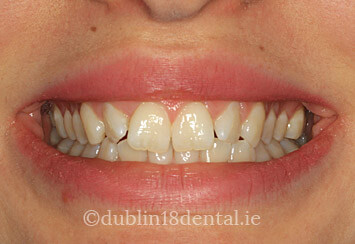 Before
After
Case 4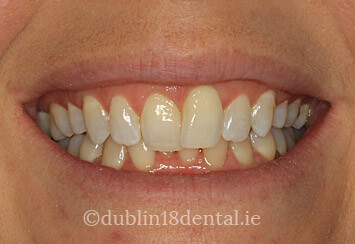 Before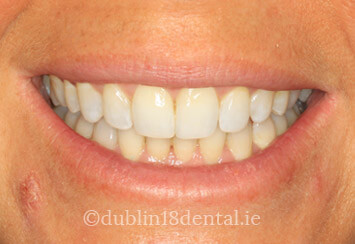 After
Case 5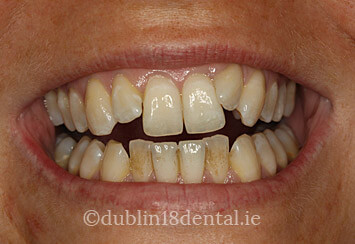 Before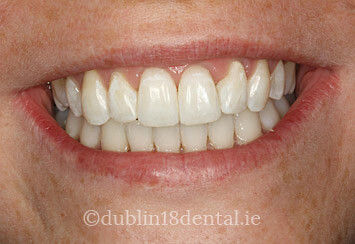 After