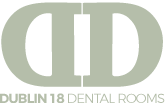 Formerly known as Cabinteely Dental Care
Dr Joseph Griffin
Hi, I'm Joseph Griffin and I am the associate dentist here in Dublin 18 Dental Rooms.
I am originally from Kerry where I grew up in a picturesque setting within a dairy farm. After I finished school, I went on to achieve a degree in chemistry. Following this, I began studying dentistry in Cork and I graduated in 2013.
Since graduating, I have worked in both the UK and Ireland. Each year, I'm enjoying dentistry more and more. I have a particular interest in endodontics (root canal) and oral surgery, but I enjoy all areas of dentistry. I make a great deal of effort to stay up to date with the latest tools and technologies particularly in endodontics. My driving force behind this is to make my root canal treatments as efficient and comfortable for the patient as possible!
I love being part of the team here in Dublin 18 Dental Rooms. The facilities and knowledge amongst my fellow colleagues really allows me to deliver excellent patient centred care to all of my patients.
In the last year I have gone back to playing squash, having played a little in UCC and I love it! I enjoy keeping fit when I am not in work and love getting recommendations on sports or activities I should try. I've also rediscovered the joy of reading and love to hear what my patients and colleagues have on their reading list.