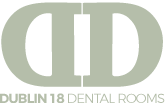 Formerly known as Cabinteely Dental Care
Karen Moynan RDH
I'm Karen Moynan, the full time dental hygienist here in Dublin 18 Dental Rooms.
I graduated with a Diploma in Dental Hygiene from the Dublin Dental Hospital, Trinity College in 2010. Since then, I've worked full time in both general and specialist periodontal clinics around Dublin and my home county of Laois. I decided to join Dublin 18 Dental Rooms back in 2015 as I enjoy working in a team environment and believe teamwork within a clinic is essential when delivering five star care for my patients.
I'm registered with the Irish Dental Council and also a member of the Irish Dental Hygienist Association. I continue to keep up to date with the latest techniques and products available to benefit my patients by reading peer reviewed articles and attending conferences. I try to always find the best techniques and oral hygiene tools on the market to help my patients take care of their oral health in a stress free way.
Outside of work I like to maintain my fitness through running and I regularly enter 5km and 10km races. I completed my 1st half marathon last year, a goal of mine for many years. I will hope to continue to pursue these in the future, although finding time to train can be difficult with such a busy schedule! When I want a relaxed weekend, you will often find me hiking with my other half.