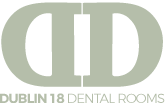 Formerly known as Cabinteely Dental Care
Have you always wanted to change your smile? Are you always shying away from photos afraid to show your smile? You may have been considering cosmetic dental treatment for quite some time.
At Dublin 18 Dental rooms we offer a wide range of dental cosmetic dental-treatments-dublin. We tailor treatment plans to suit your needs and we offer payment plans for certain dental-treatments-dublin. For patients that are interested in cosmetic dentistry but are unsure of what treatment suits your needs or smile we can provide smile makeovers.
With our modern technology at Dublin 18 Dental Rooms we can assess your smile and with digital imaging work out which treatment will work to provide the perfect smile that you have always wanted to achieve.
You may have a special occasion coming up such as a wedding and would like to boost the faded colour of your existing teeth. Our bespoke Teeth Whitening treatment may be the solution for you changing your teeth up to 5 shades whiter for a glowing white smile. Alternatively you may have crooked teeth and you may have been considering braces for quite some time. We have very discreet adult 6 month smiles braces or invisalign clear aligners to straighten your teeth into position.
If you have gaps or cracked teeth we may recommend veneers or Cerec crowns in a day.
Once we have sat down and carried out our full smile makeover consultation we will prepare x-rays, photographs models and digital design to show you exactly what we can do for that perfect smile.
How do I make a smile make over appointment?
Firstly make the call to us at Dublin 18 Dental Rooms and our admin team will be happy to arrange an appointment for you. A 1 hour appointment will be scheduled for you. At this appointment we will sit and discuss your desired result and we will plan how exactly to achieve that.
We will take photographs, Xrays and we will scan your teeth with our digital technology. We will then discuss the various options suitable for you and we will show you what you can expect from the various treatment options.
Once you have decided on the course of treatment suitable for you and you have agreed on your treatment plan we can talk through your payment options and appointment planning with our treatment coordinator.
Our treatment coordinator will be available for any further questions you may have at any stage through your treatment and she will be in continuous contact with you throughout your journey with us at Dublin 18 Dental Rooms.
A smile makeover can benefit your whole life resulting in a healthy beautiful glowing smile that you have always dreamed of.