Requiring orthodontic treatment used to be viewed with trepidation, especially by youngsters years ago. The progress made in this area of dentistry over the decades has been phenomenal. The equipment from examination to treatment has evolved and the treatments are now far more targeted than they used to be. Invisalign Dublin is not only a new concept in treatment, but the equipment that has developed around it has been revolutionary. The aligner concept was first invented in 1997 and technology has allowed the developers to enhance the whole system around Invisalign Dublin.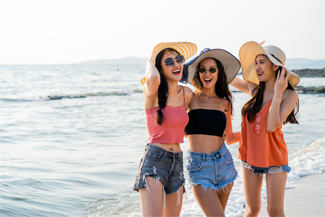 Correcting dental misalignment
Here, at Dublin 18 Dental Rooms, we know misaligned teeth can cause all sorts of problems such as the inability to chew your food properly or difficulty pronouncing words clearly to name but a few. The various malocclusion conditions like overcrowded teeth, an overbite or an underbite can also allow bacteria to develop and cause tooth decay and gum disease. It is therefore necessary to straighten your teeth so that you can both chew your food which helps your stomach, and are able to speak more clearly. Straighter teeth will also allow you to clean between your teeth which will prevent harmful bacteria from developing.
Different options
In the past the only efficacious way of treating dental misalignment was using a brace which was made of metal and required blocks which were fitted to the front of the teeth with wires and elastic bands. A variety of these dental braces have been developed in different materials, all using the same or similar system. One version does not require frequent intervention from our dentist as it is designed to automatically adjust. There is another version which fits onto the inside of your teeth, thereby making it almost invisible.
A different concept
Invisalign Dublin does not require blocks, wires and bands, instead it works by inserting a clear 'gum shield' over your teeth. These gum shields are referred to as trays. A series of these trays is created specifically for an individual patient to treat their particular condition. Each one of these trays is slightly different in design and gradually eases your teeth into a straight position.
The amazing technology
The technology which is used allows us to take a complete 3D image of the inside of your mouth. Using cone beam computed tomography we are able to combine your bones, roots and crowns into a digital model in three dimensions. We are even able to show you a virtual view of your smile when your treatment has finished. The software involved allows us to create a treatment plan specifically for you. In addition because everything is digital there is no need for any dental putty or for us to have to send your cast by post or courier, everything is done digitally. This speeds up the process because any adjustments can be done using the software online.
The treatment
Using Invisalign requires a commitment to wear the trays for a minimum of twenty-three hours per day. They can be removed to eat and clean your teeth. Each tray will need to be worn for about two to three weeks. At the end of the treatment a final aligner will need to be worn to help your teeth settle into their new position. The result is beautifully straight teeth giving you the confidence to share your broad confident smile.