Dentistry in the twenty-first century requires providing a variety of services to a more savvy and well-informed patient demographic than in the past. Restorative, cosmetic and orthodontic dentistry are considered to be at least the basic services today's dentist should be providing. Additional treatments that are becoming more prevalent include facial aesthetics which provide cosmetic, as well as some medical, benefits.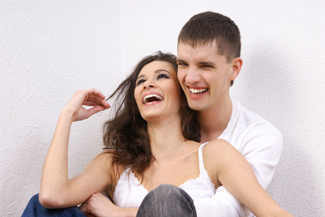 Keeping abreast of developments
Dental science has progressed at a rapid rate and having embraced modern technology the equipment, techniques and procedures we use have advanced enormously. Keeping up with this progress requires a dedication and passion for the industry. It's not only our dentists that must attend seminars and training, but the entire team at Dublin 18 Dental Rooms, because how patients are managed is now a large part of the dental service. As a progressive dentist Dublin our practice spends a lot of time, effort and money ensuring that our patients always receive the best treatment available.
Building relationships
Our patients are now more involved in deciding on which treatments that they would prefer and building a rapport between our patients and practitioners is extremely important. As a well- established dentist Dublin servicing the local community for almost two decades, that patient/dentist relationship allows for candid discussions about dental maintenance and treatment. This honest relationship allows our patients to enjoy a more relaxed and confident attitude to procedures.
Creating a relaxed environment
Many patients still experience anxiety when they have to visit our dentist and part of our dental team's training is to be able to help a patient to remain calm and relaxed. The surgery environment, the attitude of our staff to patients and the sounds of a dental surgery can all be engineered to produce a calming effect.
Helping patients to improve dental care
As a responsible and caring dentist Dublin educating patients about correct dental hygiene techniques is all part of a preventive strategy. This strategy even comes down to selecting the right toothbrush and toothpaste. We are all different and there is no one-size-fits-all policy when it comes to dental care. Some patients have sensitive teeth and gums and it is important for them to be able to maintain their teeth correctly using the right equipment.
All singing from the same sheet
Family dentistry is an area where preventive dentistry requires all members of the family to adhere to a prescribed dental regime. Teaching children from a very young age the importance of proper dental care could be regarded as one of the greatest gifts that a parent can give to their children. If a child is introduced to our dental surgery as and when a parent goes for their check-up or treatment, the child will become more relaxed and less likely to experience dental anxiety in the future.
Healthy teeth, healthy life
Teeth are part of the gateway to your body, you eat and drink through your mouth and what you eat and drink affects your health. It is important to maintain proper dental care so that no bad bacteria can affect your physical health. Maintaining your teeth also allows you to smile broadly and confidently, ensuring that your mental health is maintained. It is therefore paramount that you take care of your oral cavity, as your overall health depends on it!