Individuals are complex creatures and decide to experience different things throughout their lives for a variety of personal reasons. Dentistry allows us to experience the pleasure of maintaining our teeth healthily for the duration of our lives. Facial aesthetic treatments allow us to benefit from non-surgical Botox Dublin treatments which rejuvenate our skin and allow us to look younger. We provide this treatment with our  highly experienced practitioner in the safe and sterile treatment rooms that Dublin 18 Dental Rooms provide .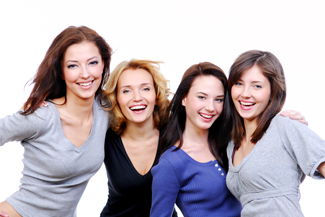 Patient's choice
How we look in the twentieth century has become a subject of much discussion but as adults deciding on appearance is a matter for the individual. Dentistry today is a lot more than pulling and filling teeth and cosmetic dentistry has become an important aspect of dental care. Teeth whitening is a simple cosmetic procedure, much like smoothing facial lines using Botox Dublin is a relatively simple procedure. Whitening teeth with the wrong solution can cause problems to gums and teeth so having it done by a qualified practitioner makes sense. Facial aesthetic treatment such as Botox Dublin and fillers done correctly by our qualified team in our safe and sterile environment makes similar sense.
Relationships built on trust
Our dentists spend a lot of time building relationships with their patients sometimes over many years. This relationship is built on trust and allows for the opportunity to enjoy candid discussions about condition and treatment of dental issues. It therefore makes sense to have facial aesthetic treatment with someone that a patient knows and trusts. The reason for electing to have Botox or filler treatment is usually based on a personal, voluntary decision. Because our patients and our dentists have a relationship built up over many years it allows for a frank and candid discussion about the reasons for choosing the treatment. That relationship means that our patients will be more circumspect about having an aesthetic procedure because they will have had the opportunity to have a candid discussion.
The final decision is the patients
Making a decision to have any kind of treatment to our bodies must always rest with our patients and our practitioners can only advise. Facial aesthetic treatment is fortunately non-surgical and lasts for a period of time requiring repeat treatment. The duration of the treatment and the frequency will depend on the patient's skin and exactly what they want to get out of the treatment. The advantages of having a dentist perform facial aesthetic treatment cannot be trivialised. The patient dentist relationship is very important and the fact that our dental surgery is already prepped for sterile procedures is critical to the safety of a patient.
It's not all about feeling good about yourself
Facial aesthetics are not always used to provide a rejuvenated appearance. Botox treatment can be used to correct a drooping brow, to reduce migraine and pain and to reduce excessive sweating under the armpits as well as other parts of the body. Botox treatment has also been known to correct the problem of crossed eyes. More serious conditions have also benefited from this form of treatment. Botox treatment is also used to relax facial muscles in Bell's Palsy patients and also to correct twitching eye and squinting problems.