When it comes to undertaking cosmetic treatments that can halt or reverse the signs of ageing, during the last few years, the more non-invasive methods have become very popular.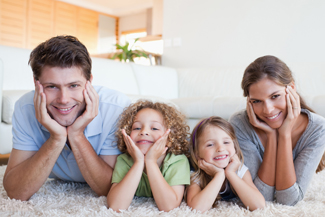 And with this popularity more spas and surgeries being able to offer these procedures to patients have emerged. So, if you are looking for a straightforward option for reversing the signs of wrinkles and fine lines, then it may be worth approaching a dental team to do so.
When you come to Dublin 18 Dental Rooms, we will be able to suggest the most suitable non-invasive facial aesthetics treatments for you and we are very proud to be able to offer Botox Dublin. Our dental team knows the anatomy of the face in fine detail and will be able to ensure that the results you receive from using this treatment will look natural and help you to look more youthful.
But do you want to know a little bit more about Botox Dublin? In this article, this topic is explored in more depth so you can determine whether or not it is the right treatment for you.
What is botulinum toxin?
Botulinum toxin is the chemical name for Botox Dublin and when it is applied to a muscle or nerve it temporarily paralyses it. This may sound intimidating, but when it comes to reducing the appearance of fine lines and wrinkles, a paralysed nerve or muscle can work wonders, as you will not be able to contract the area to form or deepen wrinkles.
What can it treat?
On the face, this treatment can help to reduce the appearance of crow's feet, forehead lines, wrinkles around the eyes, and sagging jowls and can even be applied to the neck and hands to reduce the appearance of wrinkles there.
Of course, this treatment also has very strict medical applications and can be used in a surgical setting to reduce the instances of migraines, issues relating to the bladder and even sweating.
How is it applied cosmetically?
When you come to see our team to have this treatment applied, we will do so via injection. These injections do not feel uncomfortable for many people, but if you have concerns about your level of sensitivity then we can offer you an analgesic cream beforehand to numb the area. Depending on what is being treated, you may need between two to four injections which will take around half an hour to inject.
How soon will I see the results?
Most people who have had this treatment notice the effects of it within around 48 hours post-injection, but for many people, the full effects are not noticeable until around 2 weeks after the treatment has been completed. This will vary based on your age, what is being treated and your general health at the time of injection.
How often can it be reapplied?
We would be happy to reapply these injections twice a year if needed and it's worth noting that for most people, the effects of this treatment last between 4 to 6 months.