Twenty-first century dentistry requires embracing new ideas and concepts with a positive and enthusiastic energy. Members of our team at Dublin 18 Dental Rooms attend regular seminars and training to ensure that we offer you the very best treatments that are available. Equipment and techniques are constantly evolving and our practices are evolving too. For the past seventeen years our dentist Dublin has been serving the local community, with our patient numbers growing year on year.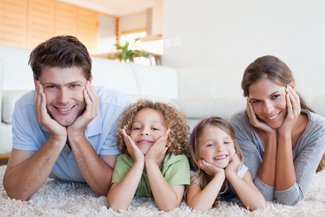 A true team effort
It is not uncommon for there to be procedure cross over which will require the involvement of more than one of the team. Because we all have the same ethos, your experience will be a seamless transition from one clinician to another, where necessary. We provide a complete range of oral care and no matter what the procedure is we are all committed to delivering the best quality service.
Experience and dedication
We take time to get to know our patients and to understand what they expect from their dental team. No two people are the same and everyone has different expectations. Age is irrelevant to us and over the past seventeen years, we have listened to you and the services that we offer are tailor made to the needs of each individual. The care and attention that we provide is at the same level that we would expect if our dentist Dublin were to treat us. From the moment that you arrive at our dental surgery you will be welcomed and treated with the respect that you deserve.
We are part of your team
You are the captain of your team and we are here to support you and provide guidance and help when you need us. We always start with a thorough thirteen point health check of your oral cavity. We spend time discussing our findings and encouraging you to get involved and ask questions, after all it's your mouth.
Amazing advances in dental treatment
If we find that you have misaligned teeth we will explain your options. Often adults were put off having their teeth straightened because the only appliance used to be a metal brace which looked cumbersome and uncomfortable. That device has been radically overhauled and there are a variety of new types made from different materials. More recently a clear aligner has become available which works by fitting over the teeth like a gum shield and is made of a clear dental material so it is less conspicuous. For missing teeth dentures and bridges are now supported by a new method called dental implantation which works by creating an artificial root topped by a crown which provides a more stable replacement.
More dental aware
Education and the advent of cameras on smartphones have made patients more aware of their teeth and as a progressive dentist Dublin we have moved with the times and offer teeth whitening and dental veneer procedures.
Facial rejuvenation
If you feel the need to have some non-surgical facial care we have the knowledge, expertise and sterile treatment rooms to take care of you. As dentists we are trained in anatomy and have a thorough knowledge and understanding of the bones, muscles and skin of the head, neck, shoulders. You can receive treatment from a clinician whom you know and who understands you.