Most people have a basic idea of what tooth decay is.
Plaque builds up on the teeth, due to ineffective brushing or poor diet and leads to a small, rather sore brown hole in the tooth called a cavity. If left for long enough, this then starts to expand and breaks down the tooth further, causing discomfort and sensitivity.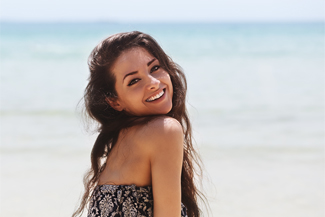 And, if you have visited a dental team in the last 5 years or so, then you may be fed up with hearing about how to prevent tooth decay. But, it's an important list to have to hand, especially if you have let your dental hygiene go astray!
At Dublin 18 Dental Rooms, we are extremely proud of the support that our dentist Dublin gives to our patients relating to their general oral health. We pride ourselves on being able to offer targeted advice for each of our patients and work with them to ensure that they get the most out of seeing our team for check-ups.
So, what are some of our top tips to prevent tooth decay? Our dentist Dublin lists them below.
Brush your teeth
Right, so let's start with the most well-known way to prevent decay – brush your teeth! Twice a day, in the morning and evening, for around 3 minutes. Use circular motions with your brush and, if possible, be sure to use an electric toothbrush with a round head. Our dentist Dublin also advises that you get a toothbrush with a built-in sensor that will detect if you are pushing too hard when you brush. Doing this can cause your gums to become eroded, and your enamel to become too thin.
Floss
If you are new to the world of flossing, be sure to ask our team for a demonstration on how best to do it. Flossing cleans that hidden 40% of the tooth's surface and removes plaque from hard to reach and unseen areas. If you find that flossing is causing your gums to bleed, you may be flossing a bit too hard and should talk to our team for advice on the correct method.
Water flossers and interdental brushes
If you suffer from severe gum disease or are prone to cavities due to genetics, then it is probably worth also investing in a water flosser and interdental brushes. Try to use these before you use dental floss and before you brush your teeth, as both of them will remove stubborn or stuck bits of food and debris, which can then be better accessed with normal flossing and brushing.
Water!
Most people do not drink enough water. And so, one of the top ways to prevent tooth decay is to drink more water. Water promotes the production of saliva, which helps to remove bits of stuck-on food and plaque, thus reducing the chance of developing tooth decay.
Attend check-ups
And finally, even though you may be less than eager to, you should aim to visit our team every 6 months for a check-up. This will allow us to assess the condition of your teeth, apply sealants and provide you with prescription toothpaste and mouthwash if needed.