Emergency dental care differentiates from other general dental care services as there can be serious consequences if appropriate and timely treatment is not provided by an emergency dentist Dublin. But, why specifically an emergency dentist Dublin?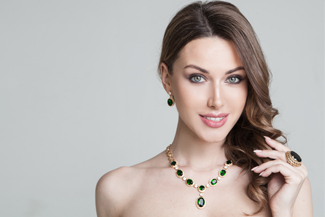 An emergency dentist Dublin has the experience to know exactly how to handle a dental emergency – what the priorities are and what steps should be taken first to provide immediate relief from pain and lessen the risk of the problem creating more complex issues to deal with.
Having treated many dental emergencies over the years, we at Dublin 18 Dental Rooms know well the pain, discomfort, fear and anxieties that result from these unfortunate situations. We have an experienced emergency dentist to tend to dental emergencies to ensure you get the best help for your dental problem.
It is often assumed that when in dental pain or discomfort, that care from any medical practitioner will do. Trying to figure out the source of dental pain can be a complex problem and no medical practitioner knows the oral cavity and all its structures quite like a qualified dentist. A dedicated emergency dentist will be able to spot the problem without wasting too much time and will know precisely what steps should follow.
The common types of dental emergencies
Any situation in which dental pain is experienced or there is bleeding in the mouth should necessitate a trip to an emergency dentist. There are common situations that bring about pain and discomfort for which immediate treatment is recommended. The list of common dental emergencies includes:
Knocked out tooth
Tooth abscess or
Infection
Lost filling
Injury to the mouth
Bleeding
Not dealing with a knocked-out tooth can result in more problems. These teeth can often be saved which will prevent you from having to spend more money on replacing missing teeth and all related consequences. Think of what your smile will look like with gaps in the dental arch or the challenges in biting, chewing and speaking properly.
Bleeding gums are also cause for concern especially if it is a sign of gum disease. If you don't know it, gum disease is one of the most dreaded dental diseases. Gum disease is a precursor to tooth loss and has a reputation for lengthy treatment plans to restore gums back to health. Invariably, these treatment plans mean endless visits to the dental chair and end up costing more than preventive dental care would.
Broken or damaged teeth also need to be seen when the situation arises. The longer professional treatment is delayed, the risk of germs and bacteria entering inner tooth structures increases.
Tooth abscesses are not only a serious threat because of the extreme pain that arises, but also because the infection can extend to other parts of the body which can be potentially fatal.
In the same way you won't call a plumber to fix an electrical problem, only a suitably experienced emergency dentist will do to treat a dental emergency. Give us a call at Dublin 18 Dental Rooms for a qualified and experienced emergency dentist.