Never before in the history of orthodontics could teeth straightening be considered an exciting process until the arrival of Invisalign Dublin on the scene. It is quite common for patients opting for this forward thinking teeth-straightening system to receive remarkable results in a quicker turnaround time and with very little impact on daily life.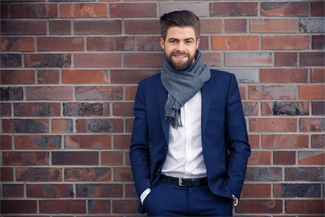 At Dublin 18 Dental Rooms, we believe in dental solutions that offer a high level of efficacy and comfort so that patients can smile their best smiles and enjoy lifelong oral health. It is with this in mind that Invisalign Dublin forms an integral part of our orthodontic service menu.
As the system differs in a few significant respects from traditional teeth straightening devices, we thought to review a few pertinent things patients need to be aware of before deciding on Invisalign Dublin to help them improve their dental health.
Important considerations when choosing Invisalign
Most patients need no introduction to the extraordinary success rate of Invisalign but have little to no knowledge about what exactly is involved in the treatment plan. While largely very easy and convenient to use, there are one or two areas in the daily schedule that will need adjusting. Here is what patients should bear in mind.
These removable aligner-like trays put patients in control of their own teeth straightening process. Patients need to ensure that the aligner-like trays sit on teeth for a minimum of 22 hours a day. Failure to comply with this guideline of use will only jeopardise the treatment plan efficacy and duration.
Patients are only advised to remove the aligner-like trays when they wish to eat or drink anything other than water and when observing their oral hygiene obligations. Patients will have to carefully plan mealtimes to fit into the two-hour period and refrain from snacking at will.
Also, the consumption of hot beverages is discouraged while wearing the aligners as this may warp the sensitive plastic material.
The good news is that there are practically no dietary restrictions with Invisalign as the trays are removed before eating and so you can avoid damaging the trays with certain foods (hard and crunchy).
The second critical compliance guideline is to stick to the interval schedule for the change in trays. The Invisalign system does not depend on a single device, but rather, on a series of custom-made aligner-like trays that need to be changed according to a set weekly or bi-weekly schedule. Each set of aligners in the series of trays is purposefully focused on shifting teeth closer to the desired position.
Adherence to all recommended oral hygiene instructions is absolutely essential if patients wish to ensure the success of their teeth straightening goals. Poor oral health issues like gum disease can derail the orthodontic process and delay patients from achieving the smile they desire.
Patients will need to be extra diligent with the handling of the aligner trays. This means storing them according to our instructions when not using them. As the trays are made from transparent plastic material, they can very easily be lost or misplaced when removed for eating or cleaning teeth. Keeping the trays safely tucked into their dedicated storage cases will mean that patients will know where they are when it is time to put them on again.
Arrange a consultation with us at Dublin 18 Dental Rooms and we will be happy to answer your questions and address your concerns. Simply give our front desk team a call to find a time and date that suits you.