We hope this never happens to you, but suppose you decide to play a sport – rugby, for example. You get suited and booted into the gear and forget to put your mouthguard in. You head out onto the pitch in front of a roaring crowd and huddle up to listen to your captain. You're focused, you're committed, you're ready – or so you think. As you enter the scrum, the last thing you hear is the whistle, before waking up with the taste of metal in your mouth. Sadly, this is not a brace you have been wearing to realign your smile, this is blood. You just don't know it yet. Your tongue searches for answers and discovers that there is a gummy hole at the front of your mouth, where once there was enamel. Panic rises. Your heart threatens to pump its way out of your chest and you rapidly gain your senses enough to realise that your head is pounding and you don't want to lift it up. It's Sunday afternoon. What are you going to do now? With medics on the field, you are carried to the sidelines and you are told what you need to do: you must see a dentist today. Thankfully, you know about Dublin 18 Dental Rooms and that the emergency dentist Dublin there is available for advice at weekends, and treatment, if required. This is probably one of those times. In fact, whatever the emergency, Dublin 18 Dental Rooms is here to help you in an emergency.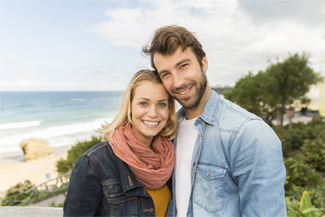 Telephone
So, if you need support for a dental emergency, the first thing you need to do is telephone us. We will be able to offer advice over the phone, but if this is something more urgent, we will do everything we can to open up our doors and take you in for the emergency care you need. If you have an emergency during the day time, we also offer emergency appointments for same day care, Monday to Friday. We will take as long as you need to make you comfortable, reducing the pain and addressing your emergency needs. We want you to feel comfortable and our emergency dentist Dublin is here to help you feel safe, secure and satisfied that you are receiving all the treatment you need to get on the road to full dental health again.
Patient satisfaction
Our website has testimonies from patients who have received care from our emergency dentist. If we need to open the practice up at 10pm and spend hours on your treatment, then so be it. Dentistry is a vocation and we want to ensure that we deliver the care that you need to feel well and better again. We don't want you to have to go and see a dentist in unfamiliar surroundings, when you are feeling overwhelmed and in pain. We want to make your life as easy as possible and this is why we are happy to open our doors to you, our patient.
Find out more
If you are concerned about the possibility of needing an emergency dentist Dublin and want to enquire about our availability, just contact our friendly reception staff and they will be able to explain how emergency dental care can be provided. You can also speak to our dental team if you have an ongoing issue and hopefully we can make you comfortable before emergency dental care is required. At Dublin 18 Dental Rooms, we are experienced and keen to deliver great care, when you need it most.