Can you really get your Botox Dublin injections at the dentist? At Dublin 18 Dental Rooms, we include facial aesthetics treatments like Botox Dublin as part of our inclusive service menu to help you look and feel great.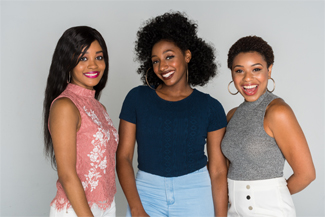 Whether you want to preserve the attractiveness of youth or stop the ageing process and restore previous youthful good looks, facial injectables such as Botox Dublin can help you feel better about your appearance.
Due to the booming demand for Botox treatment, a myriad range of Botox service providers has sprung up offering treatment. You can get your Botox injections from commonplace establishments like the hairdresser or beauty salon but there is no getting away from the fact that Botox injections are, in essence, a medical procedure. This means that you should take every precaution to ensure your treatment is carried out with the utmost adherence to safety according to the highest medical standards.
In this post, we take a look at the factors you should consider when looking for a Botox practitioner and the good reasons why the dentist is the best-placed practitioner to carry out Botox injections.
Factors to consider when choosing Botox a practitioner
Is the practitioner licensed? Botox injections are considered a safe procedure provided that the practitioner has the relevant professional knowledge and skills and is a registered medical practitioner. There is a higher risk of a botched procedure and damage to the facial muscles and skin when Botox injections are carried out by inexperienced practitioners lacking the required skills.
Specialised aesthetics medical training, specific to facial injectables, is another essential factor to consider. Botox and other facial injectable treatments may be deemed non-surgical, but they still are medical intervention methods that require the relevant knowledge, skill and practical training to ensure they are administered securely and professionally to guarantee satisfactory outcomes.
Does the practitioner practise out of a medical facility? Why is this an important factor for consideration? A medical facility is a sterile and controlled medical environment where measures are put in place to prevent cross-infection. A secondary reason is the peace of mind of knowing that should you have an adverse reaction, medical help is close at hand.
Yes, price will naturally always be a factor for most people, but it pays to be wary of practitioners offering ridiculously low-priced facial injectable treatments. Can these practitioners guarantee secure procedures? Do they have the right skill set or professional knowledge for satisfactory results?
Why dentists do Botox injections better
Dentists routinely administer as part of dental treatments, injections in sensitive areas in the mouth. Thanks to this experience, they are expertly skilled in safe injectable procedures and the use of fine needles. They are well-familiar with facial muscles and suitable injection sites for maximum aesthetic effect.
Knowledge of facial structures also forms part of dentists' professional training so they know how to use Botox to bring about results that are pleasing and look natural.
All dentists need to be registered with the appropriate regulatory bodies and are duty-bound to ensure ethical and safety standards are met in carrying out all medical procedures.
Looking for quality experience and a highly-skilled Botox practitioner? Schedule a consultation with us at Dublin 18 Dental Rooms and we will address all your questions and concerns.