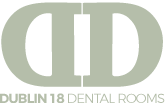 Formerly known as Cabinteely Dental Care
Mary Murphy
RDN
My name is Mary. I am a proud Wexford girl but have being living Dublin for the past two years. You can take the girl out of the country but not the country out of the girl!
I began my career studying Dental Nursing in University College cork and qualified in 2015. After completing my diploma I went on to study Dental Radiography and qualified from this in 2016. I am a member of the IDNA and I enjoy attending courses to continue my education.
After graduating, I began working in a general practice, where I felt I learned a lot about all areas of dentistry. My main passion is oral surgery, so following this I went on to work with specialist oral surgeons for several years. I am delighted to be the newest addition of such a prestigious team at Dublin 18 Dental Rooms. There is such a wide variety of treatments carried out here; I get to use my skills every day.
In my spare time, I enjoy horse-riding competitively, swimming at the beach and supporting my local rugby club in Enniscorthy. The Dublin 18 Dental Rooms team has quickly become my Dublin family!