A gap in your smile line can make you feel awkward and embarrassed. Missing teeth can also lead to a sunken-cheeked appearance and affect bone growth in the surrounding jaw. They can also make it difficult to chew your food. If you are self-conscious about your missing teeth and would like to find out about treatments for dental implants in Dublin, Dublin 18 Dental Rooms are here to help.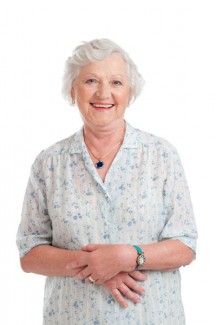 A late Roman dentistry set from Asia Minor
We know what a dental practice looks like now, but can you imagine what it was like centuries ago? In 1980, a set of matching silver dental implements came up for sale at an auction house in London. This set of ten implements, from the New Milton Collection, had their origins in the late Roman period in Asia Minor, in what we would now call Turkey. The set included tools for mixing and grinding pharmaceutical preparations in the form of pestles and stirrers, along with spatulas and tongue depressors. There was a double-edged lancet to take away abscesses and to scarify the teeth and gums. Also included in the set was a curette for cleaning small cavities and a narrow, curved blade for operating on the mouth. A probe with a two-pronged head may have been utilised for holding the teeth during insertion of fixed prostheses, or wire to secure loose teeth. At least two other dentistry sets are known from Roman Asia Minor, including a file or rasp for levelling uneven teeth. Luckily things have moved on a long way since then!
Where should I go for dental implants in Dublin?
At Dublin 18 Dental Rooms, we have built upon the wisdom of the ages to bring you the latest in dental implants. Dublin 18 Dental Rooms offers state-of-the-art, titanium implants which mimic the function of your natural tooth roots. This modern material is safe, lightweight and highly effective in dental applications. The implant is used to secure bridgework, crowns and dentures, giving the patient a confident smile and returning your ability to chew and speak normally. To book an initial consultation appointment, please telephone us or complete the online enquiry form on our website.