Losing teeth is often a painful experience. Facing a future of wearing traditional dentures can seem equally unpleasant, with concerns over whether they will stay in place, not to mention the discomfort and irritation they may cause. At Dublin18Dental in Dublin, dental implants are here to take away those worries. Dental implants provide a stable and long-lasting alternative that will leave you smiling with confidence again.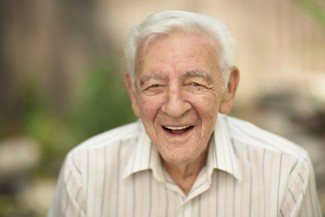 What are dental implants?
Advances in dentistry from materials to techniques led to the development dental implants – small screws made of lightweight titanium that integrate into the jawbone. Replacement teeth are attached to these dental implants to give you a natural looking and feeling set of new teeth. At Dublin18Dental in Dublin, dental implants prevent the myriad of dental health issues that occur with missing teeth, such as bone degeneration and receding gums.
The perks
A single dental implant can hold multiple teeth, making the task of replacing several teeth or even a complete set of teeth much easier. With the same good care and cleaning you would give your natural teeth, dental implants can last just as long too. You won't have to worry about them slipping out of place and can confidently eat whatever tough or chewy foods you like. With their stability and natural look, you'll be hard pushed to spot the difference between your implants and your natural teeth!
Why choose us for your dental implants?
We offer high quality dental implants in Dublin, fitted by our experienced and highly trained dentists. We will put together a comprehensive treatment plan tailored to your needs and answer all of your questions and concerns. Dental implants are fitted under local anaesthetic, with sedation available for our particularly anxious patients. After a few months of healing we can then fit your new set of natural looking replacement teeth. We also offer revolutionary All-on-4 technology that can securely replace a whole jaw of teeth with just four dental implants.
Whatever your dental implant needs, we are here to meet them, so please do get in touch to arrange your first consultation. A brighter smile is just around the corner.