A dental implant is made of a titanium metal screw, which is inserted in place of the root to fix the artificial tooth to the gum. Dental implants in Dublin are becoming a popular choice for anyone who has had the misfortune of losing a tooth. The benefit of using titanium as a material, is that it is strong yet lightweight, and has been proven that this is accepted well by the body. This allows for the bone to continue to regenerate and form around the implant, as if it were your root. This has revolutionised dentistry in the last few decades and made dental implants an increasing choice. In addition, bridges and crowns can be added to the implants, which allow for your natural smile to shine.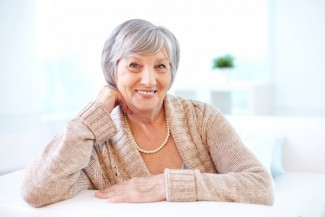 If many, or all, of your teeth have been lost, do not feel hopeless as we can offer you solutions. Dentures have always been the original option, with a temporary set of false teeth that can be inserted, and taken out with ease. We offer both denture fitting and dental implants in Dublin. A major benefit of dental implants is the permanence; the implant will fit into your gum and encourage your tissue to grow around the tooth. It will also allow you to continue to eat a full range of foods.
Why should I choose Dublin18dental?
We can offer you a warm and friendly customer service at our surgery here in Dublin. Dental implants, dentures, crowns, teeth whitening and much more are some of the treatments we are here to help you with. We also understand, that dental work can be a lot of money for the average person, since there are many other bills that needs paying. We have options to assist you. If you know that you need treatment, but are concerned about 'saving' up first, then do not worry. A treatment plan could be one option to allow you to get the work you need now. We offer interest free credit, which will allow you to get your process started now, and continue to pay in more manageable instalments.